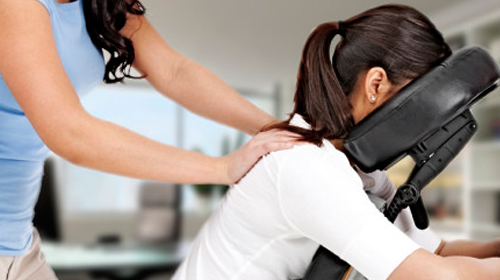 The New Year is upon us, and we are excited for what 2018 will bring. January is time for looking back over the previous year and reflecting on what you achieved, and what could have been improved on, particularly for a business. Now is ideal to think about goals and what you want to achieve in 2018, establishing KPI's and getting the wheels in motion.
An important element of any business to always consider is your employees, and now is a great time to look at how your team managed during the previous year. Check sickness records, details of any meetings that were recorded, if targets were met, if any issues arose and generally how everybody got on.
Analyse your findings and consider if improvements need to be made, in order to ensure that your staff are happy, motivated and healthy. As an employer it is important to take your employees wellbeing into consideration to ensure they are happy in their work, and to help them get the most out of the hours they put in.
A great way to give back to staff is with regular in-office massage, here's why you should consider introducing it in 2018…
1. Boost Moral
For many January can be a tricky month – the mornings are dark, summer seems a long way off, and generally we can feel blue after all of the excitement of Christmas is over. This can make feeling positive and motivated at work tricky, making productivity at an all time low. Encourage your staff and pep them up while the January blues have taken hold, by offering them a relaxing massage at work.
Give staff an hour long break to enjoy a massage, all arranged by you, to help them feel energised and refreshed.
2. Give Back
The festive season can be hectic for many businesses, meaning staff wellbeing can sometimes be overlooked. In addition many employees end up working extra hours to be able to manage their work load before the Christmas break. Even if staff have a week or two weeks off at Christmas, many find the festive break less than restful, meaning they return to work feeling just as tired as when they left.
Reward staff for all their hard work and let them know that you are aware of how much they put in through out the year, by introducing regular massage as part of your benefits scheme. A small gesture will go a long way.
3. Consider Wellbeing
How you feel in yourself day to day dramatically effects your abilities to focus and feel motivated at work. Many of us can go through periods of low motivation and even depression. Taking an interest in your employees' wellbeing is key to getting the most out of them in the workplace, and also shows that you care about their health and happiness. This combination will help them feel valued and therefore more motivated.
In order to improve their wellbeing, offer a monthly on-site massage, giving the team something to look forward to, and a well deserved break from their desk.
Interested in on-site massage for your business? Have a look at our desk and chair massage services here.