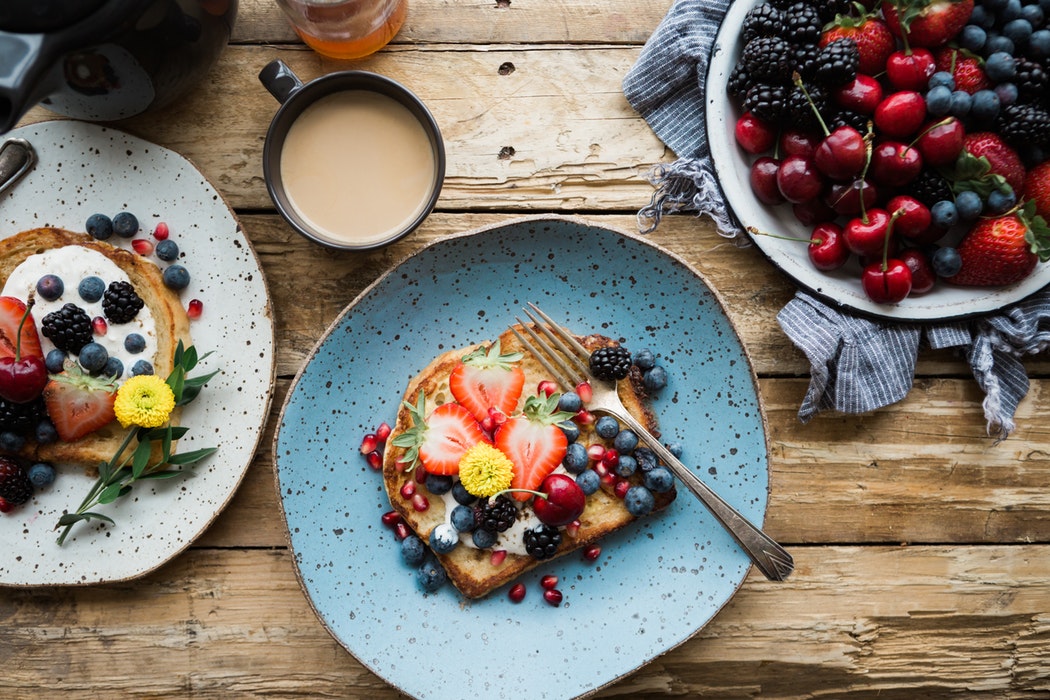 Experts say that you can't out train a bad diet, and it's true – no matter how much exercise you do, you can't compensate for a bad diet. When you are exercising regularly, it's important to eat well to support your training regime. Even if you're not trying to lose weight or tone up, following a healthy diet is key to your health for the long term.
Following a healthy diet can boost your energy levels, it can reduce your blood sugar levels, create clearer and glowing skin and reduce your changes of developing multiple diseases and conditions. Read on to discover 5 simple nutrition tips to follow, to help you stick to a diet that will benefit your health in the long term…
1. Juice in the morning
A great way to kick start your day and pack in loads of fruit and veg is with a juice for breakfast. Nutritionists now say we should aim to include around 30 different varieties of fruit and veg in our diets every week. Try making a fruit and veg juice each morning to boost your intake.
2. Stick to low glycemic index carbohydrates
We're told that carbs are the enemy, but they are essential to post workout recover. Avoid high GI carbs like white bread and pasta which will spike your blood sugar levels, instead opt for low GI carbs like beans and pulses.
3. Hydrate
Many of us don't drink nearly enough water as we should, which can result in fatigue and dull dry looking skin. If you regularly feel tired, it could be down to hydration. Try drinking two litres of water for at least a week and see how much better it makes you feel. If you still feel tried despite drinking lots of water, your diet could be the problem. The key to having good energy levels day to day is a combination of great nutrition and optimum hydration.
4. Cut out sugar
Unfortunately there is little or no nutritional value to sugary treats. Chocolate, cake and biscuits all provide a quick energy hit, but that is quickly followed by a sugar crash, causing you to feel tired and low on energy. Avoid eating empty calories in the form of sugary treats day to day. For those with a real sweet tooth, try to indulge on a rare occasion, as a reward for sticking to your diet all week or committing to those four gym sessions you planned.
5. Include good fats in your diet
If you're trying to lose weight it can be tempting to try and go low fat with everything. In 90s and early noughties fat was branded as the enemy and low fat diets were extremly popular. Today we know it's sugar that we need to look out for, and low fat foods often include added sugar to compensate for the lack of fats. Avoid low fat foods, instead add good fats to your diet, such as coconut oil and avocados.
A healthy diet doesn't mean being starving and never eating anything you like. Just a few simple changes can go a long way to ensuring your diet will benefit your health for the long term.