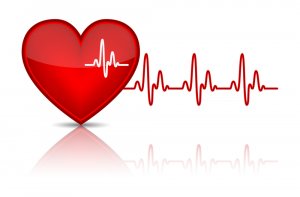 Stress is a well known cause of increasing blood pressure, making our jobs a common cause of high blood pressure. Whether you're an employer or an employee, being aware
of how the workplace can raise blood pressure is essential.
Read on to find out more about high blood pressure in the workplace, and how it impacts on not just the individual but the company too…
Job related high blood pressure explained…
At work, after work, even when we sleep, when we experience high levels of stress through our jobs our blood pressure is raised and remains high. Studies have proven that
high pressure jobs are linked to high blood pressure, which can create a greater risk of heart disease.
High blood pressure is serious, but more often than not, we brush off the idea of being stressed at work, putting it down to 'just being part of the job.' However, we shouldn't
accept high levels of stress as normal, as over time this will start to take its toll and impact on our health.
As an employee you should become more aware of what might be the source of your high stress levels. As an employer you should take steps to ensure stress and blood pressure
is kept at a healthy level among your team.
High blood pressure in the work place could mean a higher absence rate, which can be damaging to any business. High levels of stress could also mean employees are more
likely to make mistakes and feel overwhelmed by their workload, and may also be more likely to develop mental health issues such as depression.
How to improve high blood pressure at work…
If you are struggling with stress and high blood pressure at work, it's important to speak up about it. This is the first step towards getting help. When you are feeling particularly high
levels of stress in your job, make a note of what you are doing at the time, or what might be causing that. It could be something simple such as when your colleagues add to your
ever expanding workload, or the cause may be a little more complicated.
In outlining where you think your stress might be coming from, you'll be armed to approach your employer with as much information as possible, so that they can put a plan
together to help you reduce your stress at work.
As an employer, it's important to be aware of what might cause stress in the workplace and how you can combat that. Consider providing employees an opportunity to speak to
someone once a month, so that they can raise any issues that might have.
In addition, consider providing a care package at work that will help your team relax. Massage is a great way to reduce stress, and can be carried out on-site.
You can find out more about our corporate massage services here https://www.onsitemassageco.com/workplace-treatments