How can we look after our mental health using Mindfulness?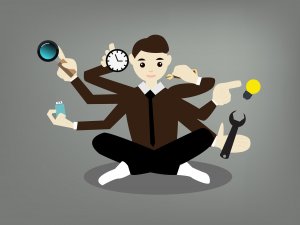 We all have times when we feel stressed, upset or frightened, and generally on the most part those feelings pass, but occasionally they develop into a more serious problem, and this could happen to any one of us at any time in our lives.
Evidence has suggested the huge benefits of mindfulness to health and wellbeing, with results showing encouraging effects on several aspects of our general health, including the brain, the body, mind and manner, together with our relationships with others. Mindfulness has similarly shown to help with conditions, including stress, anxiety, depression, hypertension, heart disease and pain.
Mindfulness exercises are ways of paying attention to the present moment, using techniques like meditation and conscious breathing. Being mindful allows you to be within the experience of learning about the self (so being in the moment). Training helps people to become more aware of their thoughts, feelings, and emotions, by being aware of our experience allows us to manage situations better. Practising mindfulness can equally help to boost attention and concentration, and improve our relationships at home and at work.
To practice Mindfulness doesn't take much time at all, it can be practised in just one minute, anywhere and at any time. Practices can include breathing, body scan, walking, eating and listening.