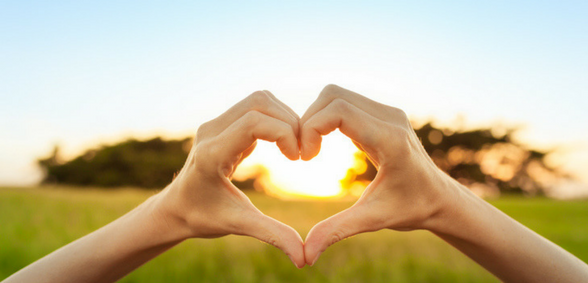 With mental health problems on the rise, it's now more important than ever before to understand how to look after yourself mentally and to achieve optimum mental wellbeing. 
Put simply, mental wellbeing describes your mental state. This determines how you feel and how well you cope day to day. Mental wellbeing is ever changing, and can change from moment to moment, month to month and year to year. Mental wellbeing can be influenced by circumstances, and of course it is not possible to control all that goes on around us, but being of good mental health will help you deal with whatever life throws your way.
Read on to discover how to achieve optimum mental wellbeing…
Understanding Mental Wellbeing
In order to work on improving your mental wellbeing, it is first important to understand how good mental wellbeing impacts on you as an individual. If you are of good mental wellbeing you are able to:
Express and feel a range of emotions

Feel relatively confident and have good self-esteem

Feel engaged with the world around you

Feel productive in work and general day to day life

Build and maintain positive relationships

Cope well with the stresses of everyday life

Adapt and manage during times of change and uncertainty
Improving Mental Wellbeing
Whether you feel like you disagreed with a lot of the list above, or you feel like there are certain areas you could work on, it's important for us all to consider our mental wellbeing. In neglecting this, you may find you have developed more complex problems, such as anxiety or depression.
The first step towards improving mental being is being aware of how you feel day to day. Once you have understood this you can work towards improvement. Think about how you might cope with stressful situations, your relationships with others, your relationship with yourself and how you respond to change to build a picture of your mental wellness.
Stress, loneliness, a lack of sleep and inactivity can all have a negative impact on your mental wellbeing. Even if you currently feel like you don't need to work on improving your mental wellbeing, it's important to be aware of what you need to do to maintain positive mental health.
Here are some ways to improve your wellbeing:
Build positive relationships: we feel good when we spend time with the people that we love, or when we push ourselves to seek new relationships. Avoid loneliness by setting aside time each week to spend with your loved ones. Consider joining a group or trying a new class to meet new people too.

Make time for yourself: Investing in yourself is a great way to increase your mental wellbeing. Try yoga or meditation, both of which are about gratitude, being thankful for your body and soul, and letting go of anything that's troubling you.

Exercise every day: This might sound like a good commitment, but inactivity can have a hugely negative impact on mental health. Try fitting in half an hour of exercise a day, even if it's just a brisk walk, or join a class to benefit from the social element too.
Taking care of yourself both physically and mentally is key to how you feel each and every day. In taking the time to care for your wellbeing, you can help to improve the positivity in your life, and soon you'll start to feel more confident, happier and healthier.