EVENTS MASSAGE

AND WELLbeing SPECIALISTS
Mobile massage, manicure and wellness at your event
When it comes to delivering events massage, corporate massage and wellbeing services, there's no substitute for experience. We have been market leaders in the UK since 2003. We specialise in On Site Massage and Wellbeing programmes. We have an extensive client base and proven track record providing corporate massage, wellbeing workshops and massage at events.

Experienced, professional and experts in our field
Established for over 17 years
UK wide service
No hassle appointment management with our online scheduling system
Competitive pricing with no compromise on quality and service
Outstanding customer service from our friendly team, here to help every step of the way
National network of over 200 amazing practitioners, all fully qualified and insured
Dedicated account manager to ensure your wellbeing programme or event runs smoothly
Flexible, personal, hands on approach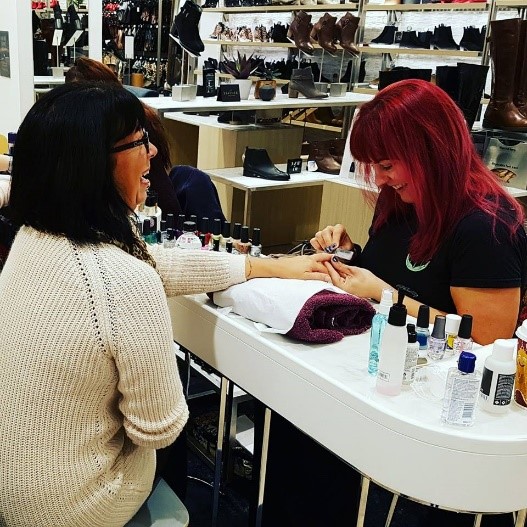 On Site Chair Massage
Sports Massage
Indian Head Massage
Manicures and Pedicures
Reflexology
Hand and Foot massage
Yoga, Pilates and Fitness
Laughter Yoga
Mindfulness and Meditation
Nutrition Talks and Demonstrations
Corporate Events
Exhibitions and Trade Shows
Product Launches and Promotions
Sporting Events
Conferences
Charity Events
Festivals
On the Beach
Tents, Teepees and Gazebos
Workplaces


The On Site Massage Company have been wonderful and helped us fulfil our needs right from the start. The free massages for our customers went down a treat during our event and our therapist was really friendly and lovely. We wouldn't hesitate to use the company again and will recommend them to all of the other IKEA stores nationwide.

"The team that I have had the pleasure to deal with have all been fantastic. The therapist was lovely and the bookings team wonderfully polite, helpful and informative. Good value and very well received."

Many thanks to the therapists for all their hard work. People loved the free massage! We will be in touch next year to do a similar sort of thing.

A massive thank you for your teams work at MS Life this weekend – the Spa was so popular and everyone who attended it loved it! Thank you so much for helping us to make it such a success. We hope to work again with you in the future.

A huge thank you for your hard work throughout the Interbuild Exhibition.  Although it was a great team effort, I know that if we had not employed your services we would not have had the interest that we did. As it was our first time exhibiting it was all a gamble but I believe it was successful and enabled Stressline to push our brand and values to the buyers of our products

The booking process was simple, clear and staff were very helpful. The therapists were friendly, punctual & professional. I would definitely recommend this service and work with them again.