Mobile Massage Company Since 2003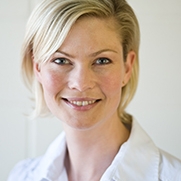 Charlotte Hunter
Managing Director
Hello and welcome to On Site Massage Co. My name is Charlotte and I have been running On Site Massage Co for over 14 years. After graduating from St Mary's University in 1999 with an honours degree in Sports Injury Rehabilitation, I soon came across a common problem in my clinics with many patients complaining of back pain and posture related problems stemming from the workplace. Since founding On Site Massage Co in 2003, my focus has been to help improve the health and wellbeing of the nation's workforce. A rather ambitious task but I feel very privileged that my team and I are able to make a difference, large or small, to so many people's lives with on site therapies and educational workshops. The company's success today, measured by longevity and customer satisfaction, has been founded on our dedication to customer service and our excellent team of practitioners and support staff.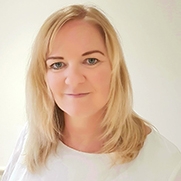 Andrea Wallace
Sales and Operations Manager
Andrea has been with On Site Massage Co since 2013 and works closely with all areas of the business to ensure the smooth running of every event. With her a varied background in sales and office management and a keen interest in health and wellbeing, she focuses on exceeding client expectations from the initial interaction through to the planning and execution of the services we provide.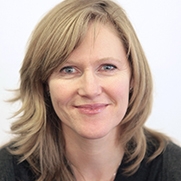 Stacey Buss
Account Manager
Stacey's broad experience and degree in communication studies equip her well for this role. With a strong background in public relations, her early career was in TV, theatre and live entertainment Industry developing her organisational and communication skills. More recently Stacey's roles have focused on direct customer liaison, a key element as account manager at On Site Massage Co.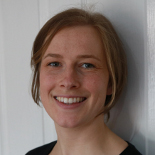 Jo Saines
Practitioner Liaison
Jo works with us as a massage therapist and also has the role of Therapist Liaison Officer. With an English and Sports Science degree, and post graduate training in holistic and seated massage, Jo has the skills and experience to fulfil this role. Jo oversees our therapist recruitment, interviewing and training, making sure our therapists give the best service possible.
Our Practitioners
We're really proud of our fantastic team of mobile massage therapists and health care professionals. Each member of our carefully selected team of mobile therapists bring with them their own unique skills and experience. You can rest assured that your practitioner is :
Fully qualified and insured
Highly professional
Knowledge in their subject
Approachable and friendly
Smart in appearance with uniforms provided (We're more than happy to wear branded uniforms or t shirts if requested)
We insist on our events and work place massage therapists being qualified to a minimum of diploma level ensuring the highest standards of massage at events and massage at work but it is the amazing feedback we always get from our events and corporate massage clients that gives us confidence in our team.
Julie Settle
Pilates, Tai-Chi and Yoga Instructor
I have worked in the Fitness Industry for over 32 years. Since training in Pilates 15 years ago and Yoga 10 years ago, I feel fitter than ever and enjoy helping others to feel that good too!
Diccon Wilks
Massage Therapist
Massage is one of life's great pleasures and so it gives me great pleasure to be able to offer this wonderful experience to others.