Mobile Massage Company Since 2003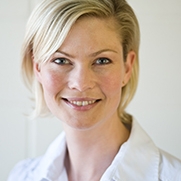 Charlotte Hunter
Managing Director
Hello and welcome to On Site Massage Co. My name is Charlotte and I have been running On Site Massage Co for over 14 years. After graduating from St Mary's University in 1999 with an honours degree in Sports Injury Rehabilitation, I soon came across a common problem in my clinics with many patients complaining of back pain and posture related problems stemming from the workplace. Since founding On Site Massage Co in 2003, my focus has been to help improve the health and wellbeing of the nation's workforce. A rather ambitious task but I feel very privileged that my team and I are able to make a difference, large or small, to so many people's lives with on site therapies and educational workshops. The company's success today, measured by longevity and customer satisfaction, has been founded on our dedication to customer service and our excellent team of practitioners and support staff.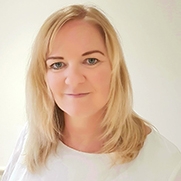 Andrea Wallace
Sales and Operations Manager
Andrea has been with On Site Massage Co since 2013 and works closely with all areas of the business to ensure the smooth running of every event. With her a varied background in sales and office management and a keen interest in health and wellbeing, she focuses on exceeding client expectations from the initial interaction through to the planning and execution of the services we provide.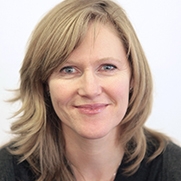 Stacey Buss
Account Manager
Stacey's broad experience and degree in communication studies equip her well for this role. With a strong background in public relations, her early career was in TV, theatre and live entertainment Industry developing her organisational and communication skills. More recently Stacey's roles have focused on direct customer liaison, a key element as account manager at On Site Massage Co.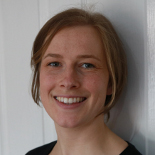 Jo Saines
Practitioner Liaison
Jo works with us as a massage therapist and also has the role of Therapist Liaison Officer. With an English and Sports Science degree, and post graduate training in holistic and seated massage, Jo has the skills and experience to fulfil this role. Jo oversees our therapist recruitment, interviewing and training, making sure our therapists give the best service possible.
Our Practitioners
We're really proud of our fantastic team of mobile massage therapists and health care professionals. Each member of our carefully selected team of mobile therapists bring with them their own unique skills and experience. You can rest assured that your practitioner is :
Fully qualified and insured
Highly professional
Knowledge in their subject
Approachable and friendly
Smart in appearance with uniforms provided (We're more than happy to wear branded uniforms or t shirts if requested)
We insist on our events and work place massage therapists being qualified to a minimum of diploma level ensuring the highest standards of massage at events and massage at work but it is the amazing feedback we always get from our events and corporate massage clients that gives us confidence in our team.
Chiara Masala
Massage Therapist
One of my main objectives in life is to take care of myself and others by bringing harmony, wellbeing and relaxation.
Kevin Macaulay
Massage Practitioner
Massage allows us to take respite from our busy lives which is always a good thing.
Kallika Bruce
Massage, Shiatsu and Complementary Therapist
I am passionate about health and wellbeing and living an authentic life. I bring to my treatments 25 years experience, sensitivity, awareness and compassion.
Clara Sheppard
Massage, Yoga and Beauty Specialist
Massage gives you the feel good factor, embrace it.
Sarah Laing
Massage Therapist
I love meeting new people, going to new places, massaging and making a difference.
Arianna Flospergher
Massage Therapist & Reflexologist
I believe in the power of touch combined with knowledge and passion for what I do.
Boglarka Izsak
Massage Therapist
What I like most about massage therapy is that I am able to turn an exhausted countenance into a smiley face.
Ting Yashu
Massage Therapist & Reflexologist
In massage, I have discovered what I love doing.  For me, giving a skillful treatment is a win/win situation.  I get job satisfaction and the client gets to release stress and tension.
Kaylea Guthrie
Complementary Therapist
I have been a complementary therapist for over 5 years now, and I can say I really love what I do making my client feel relax and stress free.
Sabrina Osso
Massage Therapist
I am a Massage Therapist because I am committed to de-stressing people's lives.
Kelly Bramall
Sports & On Site Massage Therapist
I believe massage is a luxury you cant afford to miss.

Jeraldine Curran
Registered Nutritional Consultant
Passionate about helping you to embark on a journey towards abundant health and wellbeing.

Alex O'Dea
Advanced Clinical Massage Therapist
I love working with people to help them manage their pain. Even in 10 minutes, a massage can be both beneficial and relaxing.
Susan Lynch
Stress Management & Massage Specialist
I am passionate about the magic of touch and how it helps people to feel refreshed in their body, mind, emotions and soul.
Julie Settle
Pilates, Tai-Chi and Yoga Instructor
I have worked in the Fitness Industry for over 32 years. Since training in Pilates 15 years ago and Yoga 10 years ago, I feel fitter than ever and enjoy helping others to feel that good too!
Shireen Mohammad
Massage, Yoga, Pilates and Life Coaching
I've experienced first hand the endless health benefits that complementary therapies can bring and I am passionate about sharing this with others.
Phil Bedford
Massage Therapist
I am a massage therapist with over 20 years of experience and I love what I do . Using my skills to help another person recover from pain is priceless.
Lisa Delisle
Massage & Complementary Therapist
Having been a massage therapist for 7 years, I love seeing my clients relax and feel more able to deal with the stresses of everyday life.
Lee Noquet
Massage Therapist
Health & Wellbeing starts from the inside, regular massage provides the perfect environment for the body to expel toxins, rebalance and replenish.
Paula Cave Ayland
Massage Therapist
I really like using the skills I have acquired to improve quality of life for my clients.
Nefeissa Latif
Massage and Reflexology
I have been working as a massage and reflexology therapist for over 20yrs and feel very passionate about my work. I enjoy sharing the many health benefits with others.
Amanda Stuttard
Massage Therapist
I love my job as I can make a difference to someone's life. I achieve more than just relaxation in a treatment so my clients come back on a regular basis.
Sue Evans
Holistic Therapist, Reiki Master, Pregnancy and Birth Mentor
When people are relaxed their body can start to heal itself and function properly. My treatments allow self-healing in a natural and organic way.
Clara Moon
Holistic & On Site Massage Therapist and Reflexologist
I am passionate about massage and constantly amazed by it's many benefits; physical, mental and emotional.
Cathy Logan
Shiatsu and Acupressure massage Practitioner
I love my work, and that I will never know it all; I'm still learning every day.
Chris Haddon
Holistic Massage Therapist and Reflexologist.
A big supporter of wellbeing, not just for the physical body but mind and soul too! Everyone needs some rest time, it's great to be able to help.
Fleur Handley
Massage Therapist
Massage and wellbeing go hand in hand.
Elena Barbiero
Massage therapist and Reflexologist
My massage therapy treatments can be applied for deep relaxation or to energise through the application of various techniques, and they always support health and emotional well-being.
Diccon Wilks
Massage Therapist
Massage is one of life's great pleasures and so it gives me great pleasure to be able to offer this wonderful experience to others.

Sarah Latham
Massage Therapist
I'm an experienced and enthusiastic Sports massage Therapist and know aches and pains can be relieved by Sports massage.
Ros Barresi
Massage, Reflexology and Nutritional Therapist
I have been providing massage for 17 years. I have worked in so many different environments and continue to deliver to people who need it and it is very much appreciated.
Emma Harris
Nurse
I have been practicing as a qualified nurse for over 15 years; people, health and well-being are very important to me.
James Carolan
Massage Therapist/Yoga teacher
Have regular massage to supplement a healthy lifestyle.
Sharon-Marie Williams
Massage Therapist
Massage has the power to relax and help release emotions and tension without the aid of drugs.
Ranjit Thukral
Manicurist
I love my profession; it allows me to be creative.
Wendy Whatley
Beauty & Holistic Therapist
I have enjoyed giving many years of treatments to clients to pamper, soothe, and heal. There is always a therapy to suit what the body needs.
Danuta Nash
Sports and Remedial massage therapist
Take care of your body, it's the only place you have to live in.
Robin Dowswell
Nutritional Therapist
There is an optimal diet for you that can make you feel well, keep slim and stay alert.
Anne Paton
Massage Therapist
I've been a Massage Therapist for 22 years and have seen many mini-miracles. Massage should be part of everyone's regular health regime.
Sarah Nelson
Massage Therapist
With 15 years experience and a wide range of skills, I can provide a massage to suit, from remedial to relaxing.
Alexandra Datwyler
Massage Therapist & Reiki Practitioner
I absolutely love my job and I am dedicated to promote well-being through Massage and Reiki wherever I can.
Emma Nevins
Massage Therapist
I'm passionate about health and wellbeing and I love meeting new people and making their day a little better.
Josie Truelove
Massage, Reflexology, Reiki Therapist
Be a more relaxed, positive, purposeful you by introducing massage or therapies into your life and enjoy the benefits they bring.
Gabriella Rees
Holistic & Onsite Massage Therapist, Pilates & Yoga Teacher
I love massaging and seeing the profound effects on people's health. It leaves clients feeling more relaxed, invigorated, refreshed or energized.
Ellie Eitoni
Sports massage/Deep Tissue therapist
I love being a massage therapist, meeting people and working at different events.
Deborah Smith
Beauty/holistic massage therapist
I have over 10 years experience in the health and beauty industry. I am a real people's person and I love my job.
Hayley Rogers
Personal trainer, Yoga Instructor and Holistic Therapies
I love to see people achieving their best and no better way than balancing mind body and spirit  – taking time out for yourself helps you to stand back and give you a better perspective on yourself and your life in a more positive way.